Yo, Yo, What's Up this is Karun Abraham and I'm here with another song one that topped the charts for quiet some time. On this day I'm reviewing on the song Rockabye by Clean Bandit. This marvelous track featuring the vocals of Sean Paul and Anne Marie is unique comparing all the other songs of 2016.
A small info. on Clean Ba
ndit.
Clean Bandit are a British electronic music group formed in Cambridge, England in 2008. The band consists of Grace Chatto, Jack Patterson and Luke Patterson.
Origin: Cambridge, United Kingdom
Albums: New Eyes, 3 EP
Genres: Electropop, Dance-pop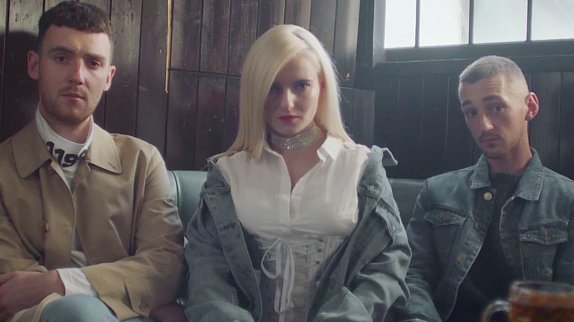 Alluding to the nursery rhyme Rock-a-bye Baby, this electronic music band Clean Bandit turns this theme into a motivational track.
The emotional and meaningful song is a dance hall song about the hardships of all the single and struggling mothers around the globe.
When I hear the song , I feel comforting and overwhelmed. This song is out to all you single mothers heck Mothers in general who have struggled a lot to give their children the life, they did not have.